About the firm

Members

Attorneys

Support Personnel

How to...

Expertise areas

Real Estate

Incorporation

Immigration

Litigation

Labor Law

Free Trade Zones

Trademarks

SOCIAL SECURITY REGISTRATION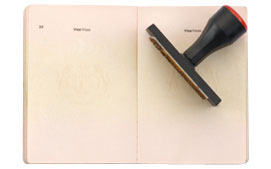 SOCIAL SECURITY REGISTRATION FOR RESIDENTS AS A REQUIREMENT OF THE NEW IMMIGRATION LAW
As you may know, a new immigration law is in force in Costa Rica since March 1, 2010.  This new law has created significant changes in several residency regimes and procedures and the Immigration Authorities, in many cases, are still adjusting to them.
Among the new requirements, there is one imminently and substantially affecting all residents in the country: it is now required, for all residency renewals as well as for new applications, for the applicant and its dependants to be covered by the Costa Rican Social Security (CCSS) medical insurance system.  This requirement is needed and enforced even though the individual already has medical insurance coverage (being that local or foreign) other than CCSS'.
In cases of residents currently being employed by local companies, and assuming they are officially registered as such –as the law mandates-, this requirement should be relatively easily met with the "orden patronal" (which is the slip the employee gets monthly from its employer indicating that he/she is reported with CCSS and that the monthly dues are up to date).  With regards to such employee's family, things get a little more time consuming, since a social security registration card, issued by the local health clinic (EBAIS) with jurisdiction over the area of his/her domicile, is required.  Obtaining the card from the EBAIS will involve one or several visits to the clinic and producing specific documentation.
Things increase in complexity and time consumption in the cases of residents who do not work for local companies.  For these individuals, registration before CCSS must start from scratch. 
Under this scenario, the first item that needs to be addressed is to determine under what category the registration must be made. In general terms, if you are not a local employee, you would need to apply either as a "trabajador independiente" (independent worker) or as an "asegurado voluntario" (litterally translated as insured by his/her own will).
The trabajador independiente status applies to individuals who declare income in the country and work on their own. The asegurado voluntario classification is used for any other individuals who live in Costa Rica and do not generate and declare income locally.
In both cases, you would need to hold a personal meeting at CCSS with an inspector, who will usually ask several questions for determination of status and income basis so a monthly fee is set. This meeting will be held in Spanish and usually you can be accompanied by an advisor; it will take place at the CCSS office with jurisdiction over the address indicated in your electric bill, which you must take with you at that time. The electric bill does not need to bear the individual's name, it most solely correspond to the place of domicile; no other type of utility or other bills are accepted.
The determination of the monthly fee for independent workers would be mainly based on income tax declarations for current periods, on which there is usually a percentage applied on the net, following a number of charts applicable for different types of professions and occupations.
The monthly insurance payment for asegurados voluntarios is usually set per the amount indicated to the inspector as the average monthly expenses and/or funds available for living costs during the interview.
The dependents (minor children and husband/wife) of the applicant can be included in their CCSS insurance coverage at no additional cost.
In most cases, once the CCSS meeting has been held and the monthly fee is determined, the applicant and any dependents would need to make the first monthly payment and then go to the EBAIS with jurisdiction over their domicile to obtain their CCSS identification cards.  In some others, for example in most addresses for Heredia, a temporary CCSS identification card most be obtained before a CCSS inspector meeting can be scheduled and then an additional visit to the EBAIS for the permanent card is needed.
At the end of the day, if all administrative steps are taken and the correct information is provided, any applicant will be able to acquire CCSS medical coverage and meet the residency requirements.  What is definitely advisable is to address this matter promptly, so once it is required for immigration filings all is in place and in good order.
Furthermore, CCSS' work load is heavy and although its officials may have the best intentions, meeting the formal requirements, standing in long lines, heading to the correct offices with the appropriate paperwork and completing the steps, all in Spanish, could be challenging for some.  If you are not willing or capable to do this on your own, a professional knowledgeable of the system, steps and requirements can save you many headaches and allow you to spend your time in a more pleasurable and productive manner.
© All rights reserved